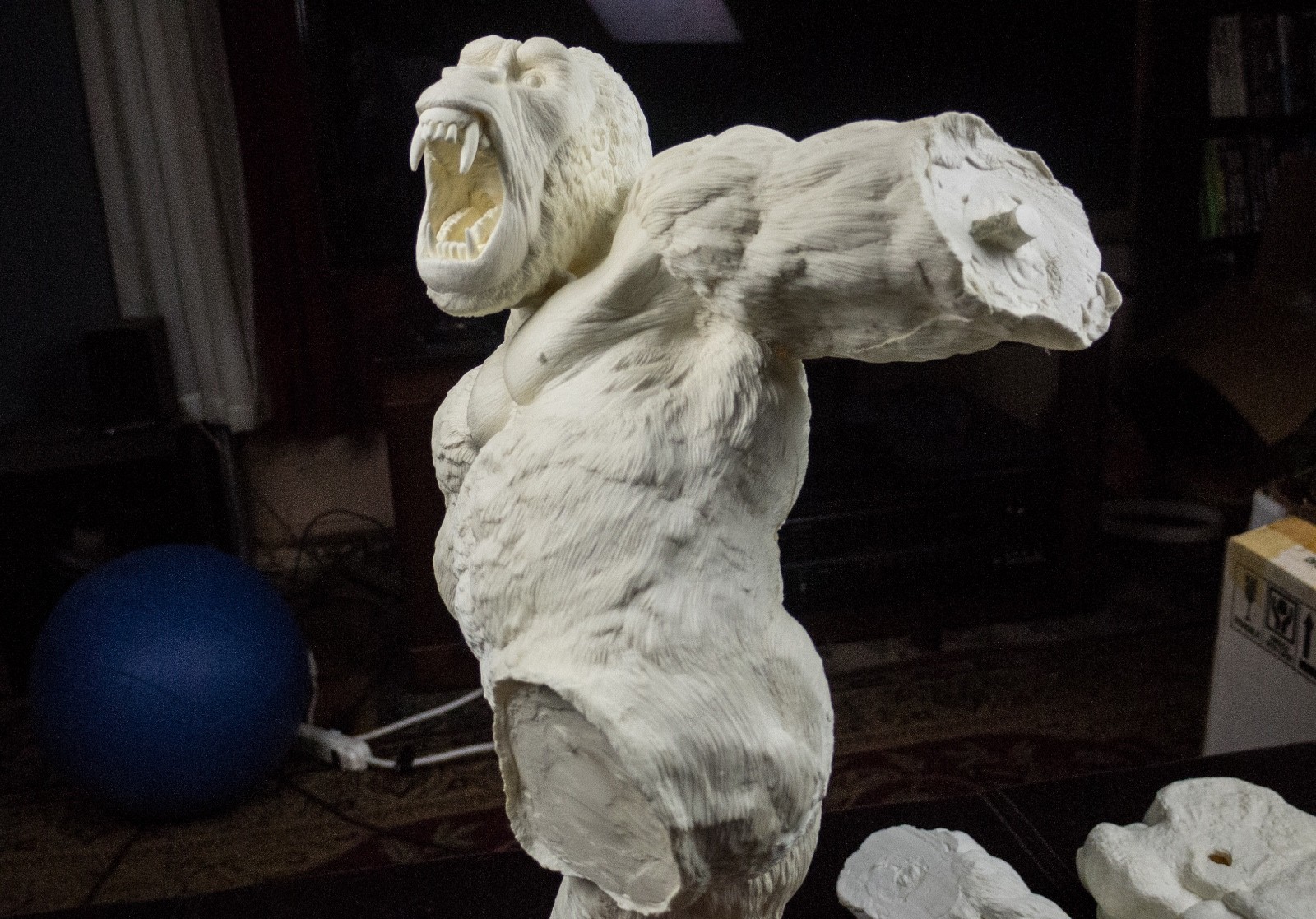 Click the pic or here's a link. There are more pics on eBay of course.
I bought this kit from Jeff 6 or 7 years ago - he advertised it here on the board. As with most of my resin or vinyl kits I never did get around to building it, and I'd like to see it find a new home. Unfortunately one of the pegs on the feet broke off as I was test fitting it. These are the pegs that secure the model down onto the base. I've included big close-up pictures on eBay showing the damage clearly, and I recommend whoever buys it fill the feet and the base with something solid and heavy and then drill in and set your own post in place, something like a short piece of coat hangar wire or a nail with the ends cut off. Those have always been my go-to posts anyway.
This is a huge kit and a thing of absolute beauty! It really deserves to be assembled and painted.